Doctors: Are You Frustrated With all the Marketing BS?
"…and on February 16th, 2011 we implemented phase one of his Complete Customer Engagement Campaign System and
in less than 3 months, our net profits Doubled…
since then, we've never looked back!"
The "Better Mouse Trap" or the "Better Marketed Mouse Trap?" Fact: Optimizing the online assets you already have, that you probably don't even know about, can increase net profits by over 3000% (or more). This is the #1 zero cost strategy. Call Today to schedule a free Strategy Session. In 8 minutes, I can show you how to double your profits, without spending an additional dime in advertising or marketing dollars.
Zero Cost Strategy #4 has Generated Over a Million Dollars.
The Strategy: Create Engaging Videos
Online Videos Engage. Customers Identify. Profits Increase.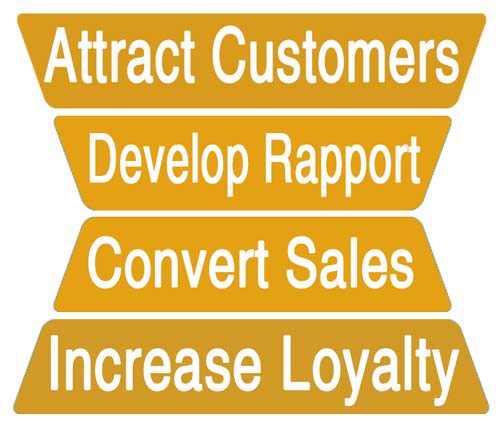 Here's How: Create Audience Engaging Videos + a Conversion System + a Follow Up Sequence. Test, Measure, Refine – Then Automate It!
I know what you are thinking and I thought it too (at first), "VIDEO is Hard and Expensive," but believe me, real simple videos shot from your phone will work better than full blown commercial production videos. If you're reading this, it's probably how you found me!
Proof: Every 28 days 53,000+ people watch my online 'infomercials'  and they bond with me. When they call (and they do!) they are not asking me 'how much' they want to know 'how soon'.
Fact: On Just One Campaign, from Feb, 16th 2011 – To Date: over 2,993,151+ people have watched over 6.086+ million minutes of my "infomercials." I could not BUY that much commercial air time even if I wanted to. Understand this, they are seeking out my information and watching it Because They Want To – Live link for validation of claim: Click Here (my YouTube about page)
"In less than 3 months of implementing only one zero cost strategy, we Doubled our net profits…"
(No more frustration and wasted $$ on PPC) *your profits may differ. I took constant action to test, measure, refine & repeat.
Call to schedule a free Strategy Session: 816-482-3755
If you would like to implement a video campaign ASAP, call me. Let's shave years off your learning curve, generate profits quickly and stop the PPC bleeding.
~RESULTS GUARANTEED FIRST~
I Get You Results, Period
Some Ad Creatives Say What You Do,
Some Ad Creatives Tell How You Do It,
But I Discover WHY You Do What You Do
Then I Make Magic Happen
Wes, I don't know what you did but all of a sudden people are calling asking to set up appointments from some video you made. Doc is a happy camper. Thank you.
Mastering Your Marketing Message
"When You Can Describe A Persons Fears and Frustrations (the pain points they are experiencing) To Them BETTER Than They Can Describe It Themselves, They Instantly Perceive You As An Expert/Authority and Automatically Assume You Have The Solutions They Seek" …. Get this right and price is no longer a concern.
Dr. Wyatt Woodsmall 
Warning Signs Your Business Has Lost Touch
Businesses that do not have proactive performance-driven marketing models to engage their customers stand to lose out on market share, talent, revenue, bottom line profits, and competitive advantage. There are a couple of signs that indicate your company is in danger of becoming a reactive organization, including:
Your company doesn't have training for the marketing team on modern tools and strategies or hasn't partnered with performance-focused agencies.
Company leaders focus on qualitative reports, rather than real-time quantitative metrics to assess marketing and business success.
 Your business operates on a conservative model, waiting for competitors to make the first move, (usually after it's too late).
Internal power struggles, office politics, and internal department conflict inhibit your organization's ability to progress or adapt to a new model (or even fix the old one).
 Your company views engagement as the ultimate goal of human capital efforts, not performance based strategies and systems.
Your business does not have a complete consumer engagement system that develops a lifelong relationship with them (from cradle to grave).
Future pacing companies invest in their marketing, stay up-to-date with daily online changes and learn how to collect and interpret data. They're willing to implement strategy changes in real time to meet their target market needs and demands, and they get results through improved customer engagement systems and enjoy increased profit margins across the board. The business frontier has forever changed when online marketing and real time analytics hit the scene. Companies can now constantly monitor how products and services are performing and make immediate adjustments to better serve their clients and customers. That's the standard consumers are coming to expect, and the fact is that companies that rely on the reactive — rather than the proactive — marketing model will be left behind.
Do you have a complete consumer engagement system where each element can be tested, measured and adjusted in real time (easily) to best serve your customers 'perceived' needs?
Do your marketing assets engage your audience about their needs from the very instant paths cross and clearly communicate why you do what you do?
Is your marketing message congruent and consistent to make it easy for them to draw the conclusion that you are obviously their best choice?
And Finally: Is Your Business Message Easy For Your Potential Customer To Find?
If any of your answers are 'no,' you are hemorrhaging money trying to keep the boat afloat and you probably don't know why it's not working out too well. Call for a free Strategy Session. I'm confident I can show you how to stop the bleeding and add $10,000.00 to $100,000.00 dollars in pure profits to your bottom line, within the next 90 days, without you having to spend an additional dime in advertising or marketing dollars. I believe in delivering Results in Advance.
Call Today To Schedule a Strategy Session
Give Me 8 Minutes, I'll show you where you're bleeding, how to fix it, and what to implement next to double your profits in the next 90 days.
Don't Be Shy.
Get in touch with us and we would be happy to answer any questions you may have.