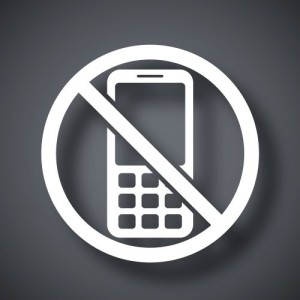 Radio Silence Finally Broken. Saturday night, after traveling 1640.7 miles, our final destination was reached.
It was just before sunset and Beautiful outside.
Zoodles was in heaven because she knew exactly where she was once we turned off the highway onto her favorite dirt road that leads to her favorite spot on the planet – The Drop Zone! 160 acres of pure running (and her dog friends are usually running around here too).
She was telling me "hurry up and open that door dad" as soon as the engine had shut off…
After unhooking the Jeep, I backed the motorhome into a parking space next to my 5th wheel that I originally bought to begin this adventure back in March of last year – it's been a year – wow…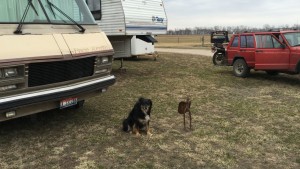 After plugging into power, we had dinner and enjoyed the night sky (and the silence). No one else was here. Desolate. We went for a nice long walk and called it a night.
Sunday morning was just as peaceful and I decided I was going to lay low, get things organized and ready for our stay. Our mission of the day was to get the necessary accomplishments that need to be made while here listed and assigned a priority for completion so that in a few weeks we can be ready to head out on another adventure to the California coastline.
I felt a little guilty that I did not tell anyone that I was actually one day ahead of my planned schedule but I also knew Monday would come soon enough and the fun would begin (I also knew a certain person would MAKE me take her shopping if she knew I was already here…).
I used the time to gather thoughts, create a plan of execution and finish a few minor projects that needed some final touches.
Productivity Tips:
1) Set a GOAL
2) Set a deadline for that goal.
Goal – Begin California Road Adventure
Start Date: 03/28/16 (or sooner if all mandatory Kansas City tasks completed)